Hello! So I still don't have a recipe. I plan to cook tonight, so I'll have something in a day or so. I need to cook to eat this week as this raw food thing doesn't fill me up. I am hungry an hour after we eat something. Maybe this week will be better as we make more "real" food. Anyway, I thought I would check in and share a little of my weekend and a few things I am loving these days.
Yesterday I worked at the school for a raw chocolates public class. It was fun. They made about 8 or so different raw chocolates. Most were sweetened with dates or coconut nectar so they were quite different than your usual Hershey bar. Very nice strong chocolate flavor and much better for you with the limited sweetener, no milk solids, and no other random ingredients you get in processed chocolates. Here are a few pictures of the end result. My favorites were the ones that were sort of like rolos….(you know the candy with the caramel in the middle…)
After the class was over I went over to Congress steet to walk around and eat a late lunch/early dinner. South Congress is a popular street that runs all the way to the Capital, and is full of fun shops, food trucks, restaurants, street vendors, street musicians. It is a pain to find a parking place, but I was patient and eventually found a great spot. It was a beautiful, sunny and 70 degree Texas day so the crowds were thick. I bought a few Austin souvenirs and then went to lunch at Hopdoddy Burger Bar. So many people recommended it to me when they heard I was moving to Austin that I had to try it. The line wrapped all the way around the building, but at least the place next door (Guerros) had a band playing so you could listen to great music while you wait. I had a veggie burger and it is one of the best I have had. I love a veggie burger and almost always order it unless it is one of those terrible processed soy burgers. I had La Bandita, which is "Black Bean-Corn Patty, Avocado, Goat Cheese, Arugula, Cilantro Pesto, Chipotle Mayo on Whole Wheat." I added caramelized onions. It was amazing. I ate the whole thing! I skipped the fries, but did have about 1/2 of a huge Fireman's 4 beer. A perfect lunch. Here are a few pictures of the burger, and the street scene...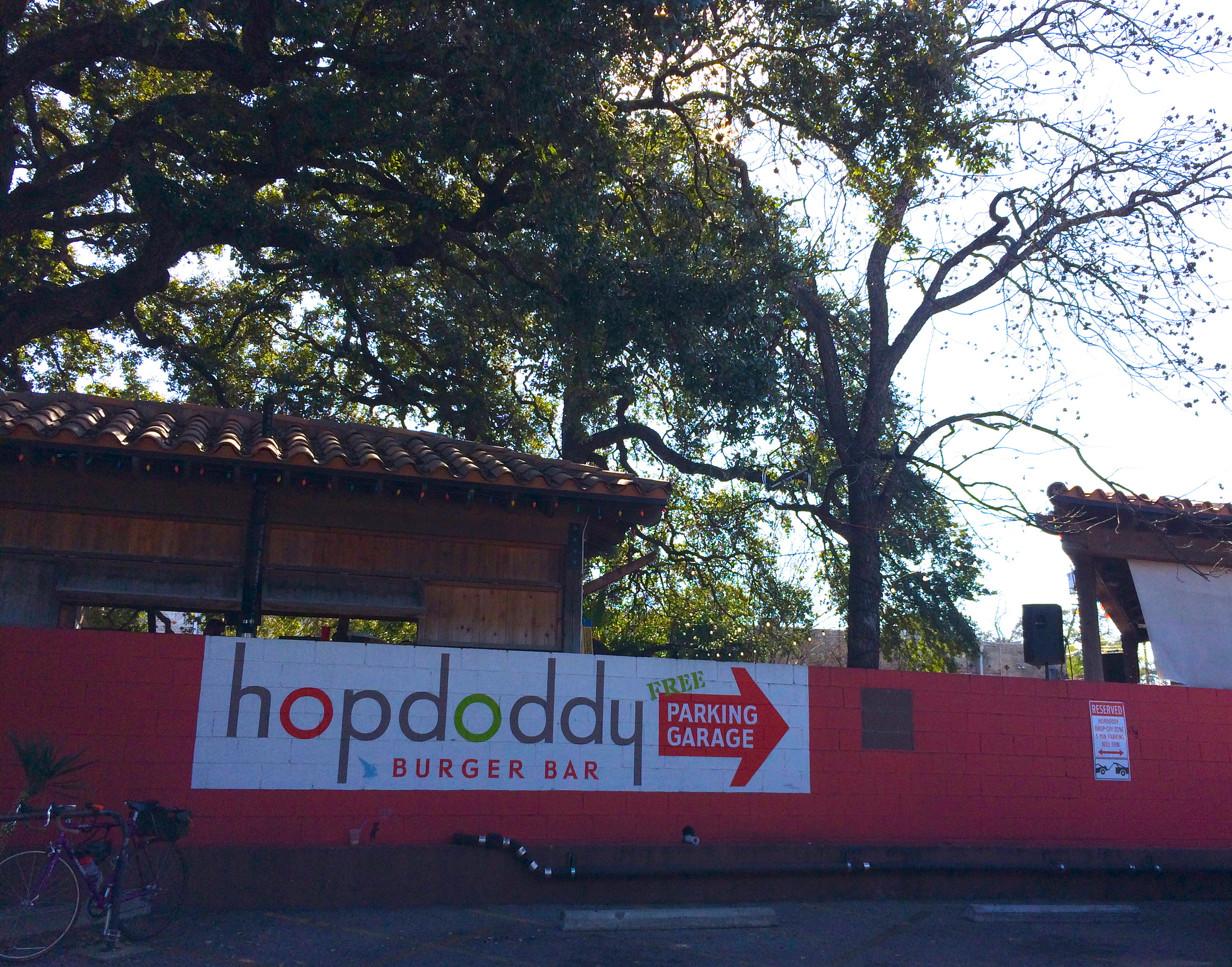 I am really trying to enjoy Austin while I can. I had a huge list of things to do during the 9 months I am here and time is getting short. Now on to 5 things I am loving these days….
Texas grapefruit is in season and it is fabulous! Read about it here. I have been eating them like crazy. I know most people cut them in half and eat them for breakfast, but I eat them like an orange. Just remove the peel and then pry apart the segments. Open each segment and eat the juicy, delicous insides. Yum. Grapefruits are an excellent source of vitamin C and even have some vitamin A (the red color is a giveway for vitamin A) Read more about their nutrition here.
I read this book last week. It was a really good story, a family drama of sorts, telling the story of twin girls who have "senses" or ESP and their childhood and adult lives. It is pretty interesting and I found it very entertaining. Not weird like it sounds but fun, thought provoking, and somethings really funny. I recommend it.
I am a Downton Abbey fan and watch every Sunday night. I have started watching the show that comes on before it. The Great British Baking Show. You can watch on line here. I usually do my ironing for the week on Sunday nights and watch this while I iron. It is a competition show of home cooks who bake three different things each week. I can't believe what they can do. Some things they cook with their own recipes and some they cook based on recipes they are given. Some of the recipes are really hard with multiple components and only have a few directions, like "make a pastry cream". Really? The contestants are really sweet and even in their stress they are their reserved British selves. It is good.
I watched the movie Boyhood last weekend. It is a great movie. It is 2 hours and 45 minutes, so it is long, but I loved it all. It is up for a number of Oscars and they are well deserved nominations. The early scenes when the kids are little are hilarious. I remember my mom getting us to play the "Silence Game" as they call it in the movie. In the car you get paid to be quiet! Ha! It is also filmed in a variety of Texas locations which is fun to see. I highly recommend it. Although it is in the theaters still, I saw it "On Demand" on my tv.
I am officially obsessed with Zillow. It is an app you can get for your ipad or you can use your computer internet browser. You can search for homes or apartments for rent, for sale, sold, foreclosed, or potential foreclosure. You can see all the listings with photos, tax and sale history, and maps. You can tailor your search by location, price, bedrooms/baths, size, year the house was built, and any number of categories or key words. I can lose hours in it. I had a list of around 40 houses I loved when I went to Winston Salem at Christmas time. My mom and I drove all over looking at them, seeing what the streets and neighborhoods were like. It was great to get some real perspective as you can't tell that much from the photos. I also use google maps to "drive down the streets" and look at the other surrounding houses. So fun. My friend Kate is moving to Dallas and she send me the address to look up in Zillow so I could see her new house. So much fun! Anyway, that is all for now. I hope you enjoy the rest of your weekend!