I am down to just a week left in Austin! I am so excited for what might come next, but leaving Austin and Texas is rather bittersweet. I have lived in Texas since 1993 with the exception of two years when I lived in VIrginia. That is a long time. I am trying to soak it all in. I have had a list of things to do in Austin that I made when I first moved here. I have done a good job working through the list but there are still quite a few left. I got a chance this week to do a couple more. After Rachel and I cooked on Tuesday I went to Mount Bonnell. It is a park with an overlook of Austin that is beautiful. You hike up 109 steps and you can see for miles!
There are some amazing houses right on the water. I am told Lance Armstrong either had or has one of these houses. They are beautifully landscaped. I can't even imagine living there.
Amazing, huh? I am always impressed with the natural beauty in Austin. So many of these places are just right in the city. On Monday after work, Rachel and her finance Nelson took me for a walk on the Greenbelt. There is a rain water-fed creek that feeds into Barton Springs and ultimately into Lady Bird Lake. When there is no rain the creek completely dries up and there is only rock. We have had a lot of rain this winter and spring and the water was deep. Here are some photos. There are two waterfalls (hence the name Twin Falls) and one of them created a natural treadmill for swimming. Maybe you can see their friend Dave getting his workout in!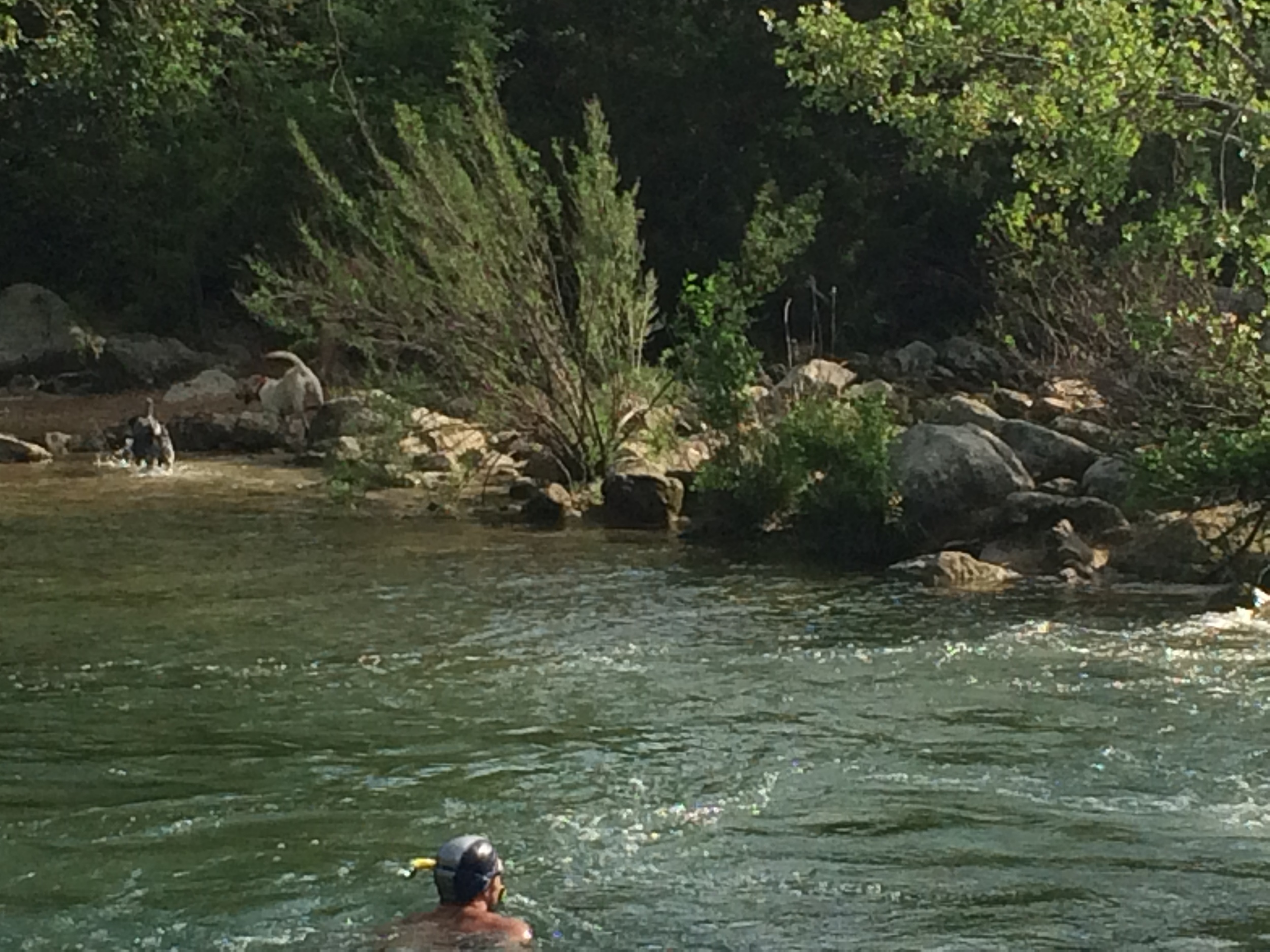 Isn't it amazing to think that most years there is no water here? One last thing on my list that I checked off this week was eating at Tacodeli. I sold my house to a young couple who moved from Austin to Houston. They said their favorite tacos were Tacodeli. I went after Mount Bonnell and sat outside in the gorgeous 85 degree weather and ate two tacos….one with grilled fresh cheese, beans and guacamole, and one with sweet potatoes, peppers, pumpkin seeds, and avocado. They were fantastic. I may have to get there one more time! Thanks for indulging me as I share my Austin time. One of the lessons I have learned living in Austin is to take advantage of what your city/town has to offer. There are many places in Houston I have never been and it is a shame. (The Space Center! Can you believe I missed it?) So pretend you are a tourist and check out your home town! It is fun!