So today I have a totally random post. Things that are amusing or otherwise caught my eye these last weeks. I am trying to write a little more often but I don't have a recipe. So this is what I have....mostly pictures I found on my phone! Don't you love the little kitty above? He watched me walk down the street. It's like he is waiting for someone to answer the door!
The photo below is my latest book order from Amazon. Sums up my life....the new cookbook from Gwyneth Paltrow and a book on death/dying. I have GP's (I hear that's what her friends call her!) other two books and they are good. I especially like her last book, "It's All Good" which is very clean, healthy food. I use it quite a bit. This new one is not as inspiring to me but the pictures are beautiful. I will cook something soon and let you know how it goes. The Kubler-Ross book is because of the hospice nursing I am doing. I have much to learn as this is a new field for me and thought this would be a good place to start.
The photos below are from as Assisted Living Facility I visited with another nurse in Greensboro. They have a dog! He is an old, easy-going dog.....keeps the residents company. The afternoon snack that day was freshly baked, warm brownies with ice cream and this nice doggy Bruno did not even try to eat off anyone's plate - even though the residents can't tell you where they are, who that dog is or even what they are doing there. They probably would have gladly shared but he is a good dog and just watches them all...I just love that they have a little canine companionship!
The photos below are my hilarious kitties. They love to drink from the bathroom sink. Domino was having a nice drink and then it became a traffic jam!
I finally finished the stocking I was needlepointing. I can't even admit how many years I had the canvas stored away, and then how many years to get it needlepointed! Now I just need to have it made into a stocking. It will be up at my Mom's fireplace this year!
These pictures are just some more beautiful flowers. Aren't these pink climbing roses perfect on this fence?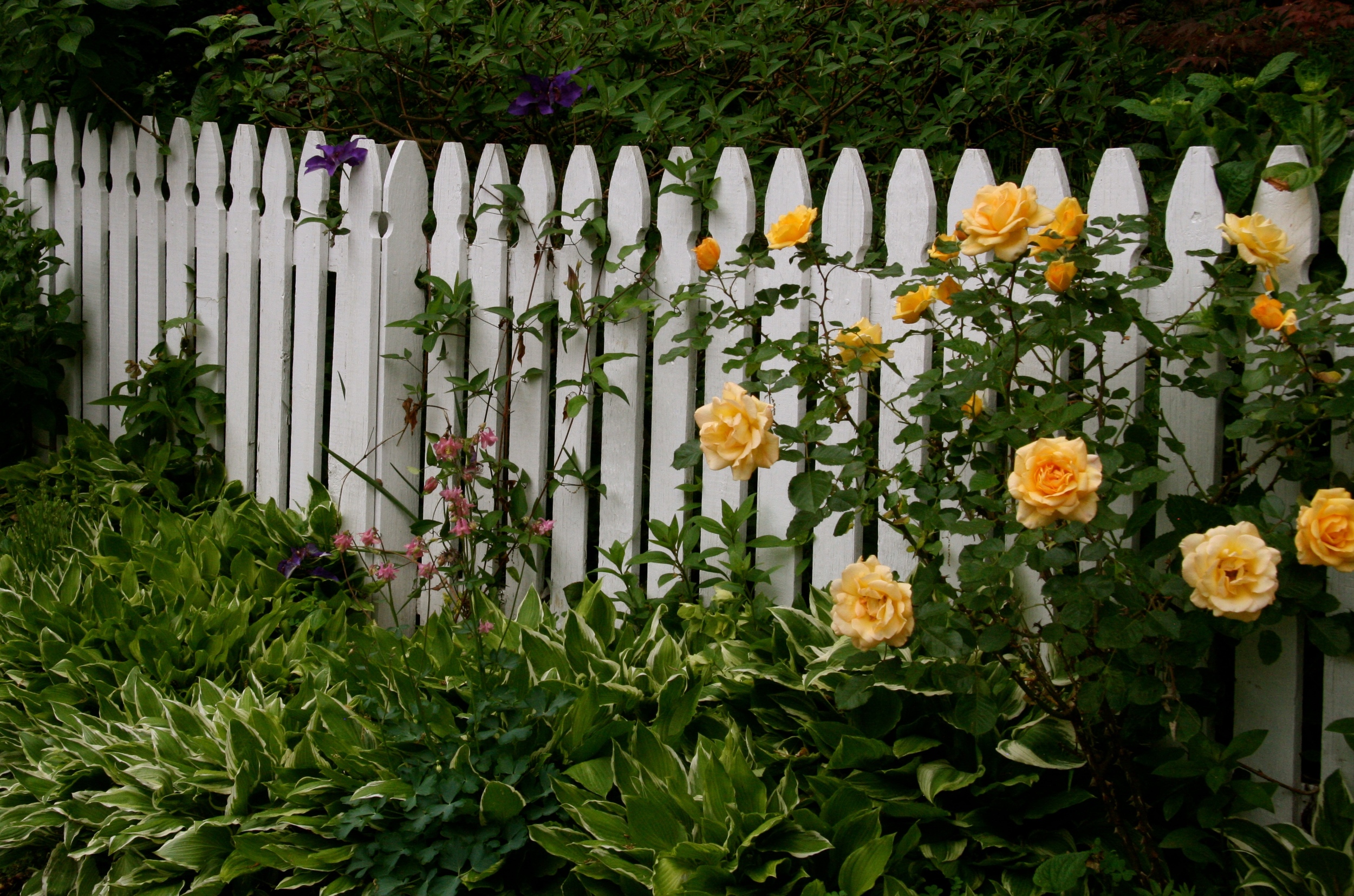 I have become a huge fan of evening Choral Evensong. The Choral Evensong is just the evening prayers for the day, with music. We have had two at my church since I started going and I love it. I found that on the BBC website you can listen to Choral Evensong from around England. It is beautiful. You can find it at BBC Radio here. Some are better than others. I didn't really like the contemporary one but I especially love the one at Holy Trinity Church.
For you cat people, do your cats do this? If I leave even the smallest part of a piece of clothing or blanket laid out, the cats will squeeze onto it. Here Domino made a little nest on my jacket. Should teach me not to leave clothes out since I live in enough cat hair as it is!
And lastly, this week in my yard, one more piece of evidence that a little boy lived here last year. I always leave these toys where I find them. Kind of a nice reminder of the sweet family that I bought this house from.
I'll be back hopefully soon with a little bit more substantial post. Tom and Beau are coming for a visit late this week so I may not get anything written for awhile. I'll at least post some fun photos on Facebook/instagram!