Happy Saturday! I hope you all had a great week. Mine was really nice and flew by. It is astonishing to me how quickly the time goes by and how little I get done. When I was working full time I seemed to get more accomplished. I think now I do everything at a leisurely pace and take time every day to read the paper, watch a little tv, sleep until I wake up, read….What a luxury. I am good about remembering to enjoy it and appreciate it, because I am sure soon enough I will be busy! This week I once again learned how nice people are here in NC. I got my car window fixed (it needed a switch replaced) and the VW dealer could not have been nicer. I got a loaner car for the day it took to get the part. No charge for the loaner or the repair! I spent a nice day with my Mom and Aunt Linda who came to see my house and have lunch. We had a really fun visit but sadly I forgot to take pictures! I also started the onboarding and training for my job teaching the nursing board review class for Kaplan and I love it. I can already tell you, if any of you need to take a standardized test, Kaplan is a great investment. In two hours of training, I am already a better test taker! They have amazing systems of critical thinking that takes all the horror out of those scary standardized tests!. I love it already, and committed to teaching a class at Guilford Tech in late November. Lastly, I spent Tuesday at the fair!
I have said before that being healthy means you have to be active. Get out and move, and be entertained/intrigued/amused. What better way then your local fair. Everyone has one somewhere nearby whether it is a county fair or if you are lucky, the state fair. This one is right here in Winston Salem and is obviously a big deal. It runs for 10 or so days every October and seems to be a real tradition for the area. I went on Tuesday and had a blast. It was a beautiful sunny day after 5 days of rain. It was "senior citizen day" and reduced ticketing to $5 ifor everyone who arrived between 11 and 1. So in I went. It seems all the assisted living and nursing homes in the area made an adventure of it because the place was filled with groups in wheelchairs. They were absolutely having a blast!
The Dixie Classic has all the usual stuff….junk food, every kind of food on a stick, rides, and games. They have concerts at night as well as fireworks. The fair grounds have a permanent exhibit of old log buildings and they are staffed during the fair to teach you about days of old. Blacksmithing, tobacco drying, looming, a bakery. There are the animal shows with judging, as well as all the food contests…biggest pumpkin, best cakes, preserves, veggies, cake decorating, honey. Art shows, quilts, food displays, essays, vendors selling random stuff like knives, hot tubs, gutter guards. Antique tractor show. Blue grass music, pig races, herd dog demos. You name it they had it. I especially loved the decorated potatoes (?!), and the giant Persheron draft horses. I also spent a long time watching the calf and cow show. The junior division was a hoot, with those little kids showing those huge cows. I was shocked that they still have the shows for the worldest smallest woman (27 inches) and the natural human anomolies. I thought we had moved passed making a spectacle of this kind of thing. How humiliating and wrong. Anyway, here are a ton of photos from my day. If you aren't interested, thanks for reading this far. Otherwise I hope you enjoy my day!
The blacksmiths….
The food, fruits and veggies. Can you believe that pumpkin was more than 900 pounds?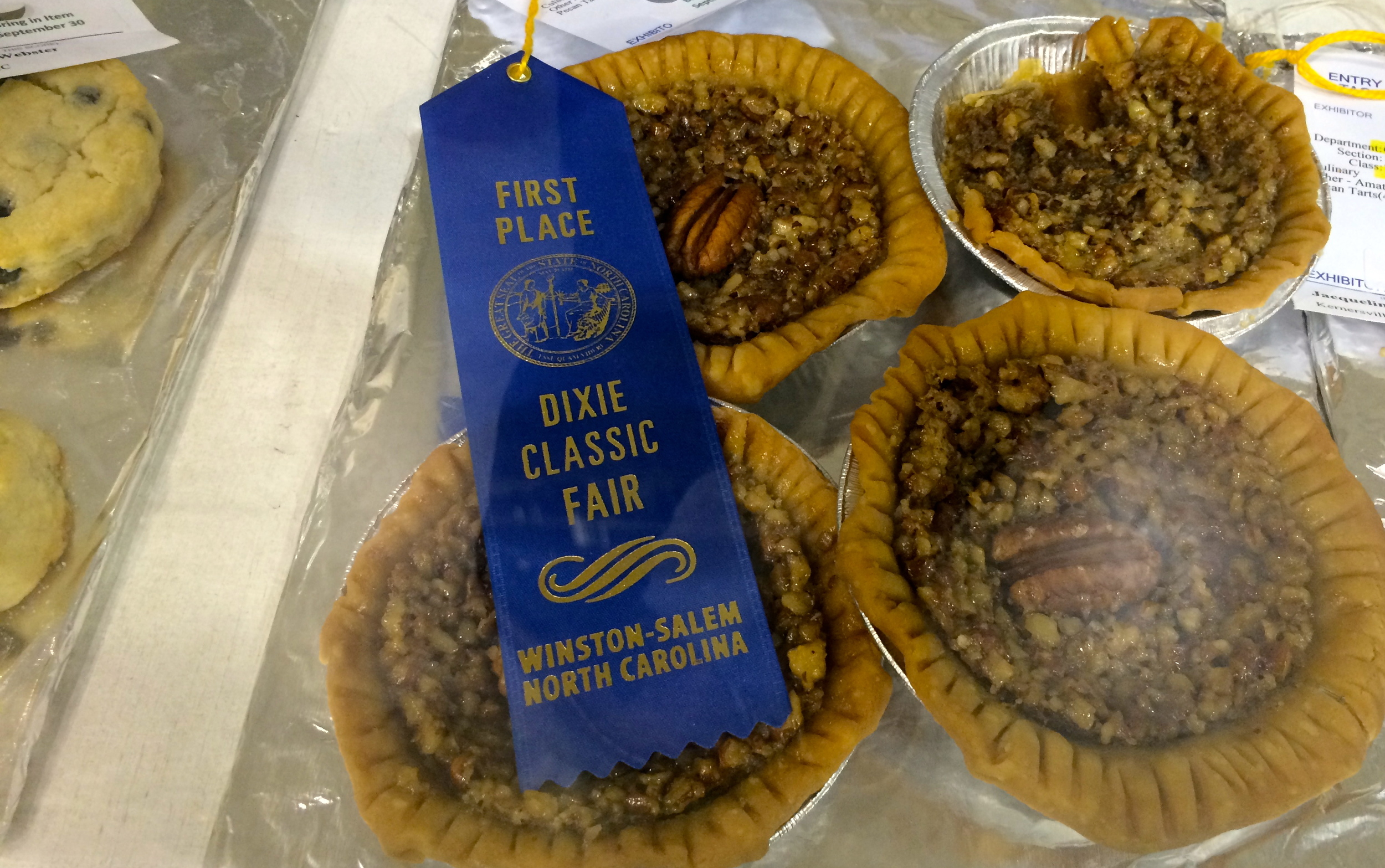 The potato and apple decorating contest. Who knew?
The tractors and the horses...
My favorite ride. Looked to be an old VW wagon. It was called the FIre Chief. Doesn't look like a fire engine to me but it was cute!
The calf and cow show. Be prepared for cuteness. This little boy and girl were precious. And the cows were beautiful! If a cow could hurry, they would have scurried over to the miking parlor! Wow!
There was lots of food. I ate some roasted corn and a collard sandwich. It was cooked collards between pieces of cornbread. I opted not to get the fried fatback on top! There was also a huge sweet tea vendor. So funny! Yes, that is tea in that pipe. And a very kind vendor who demontrated that his turkey legs were indeed as big as your head!
And lastly a few more photos. Those terrible side shows. Some bue grass music and a wheelchair round up.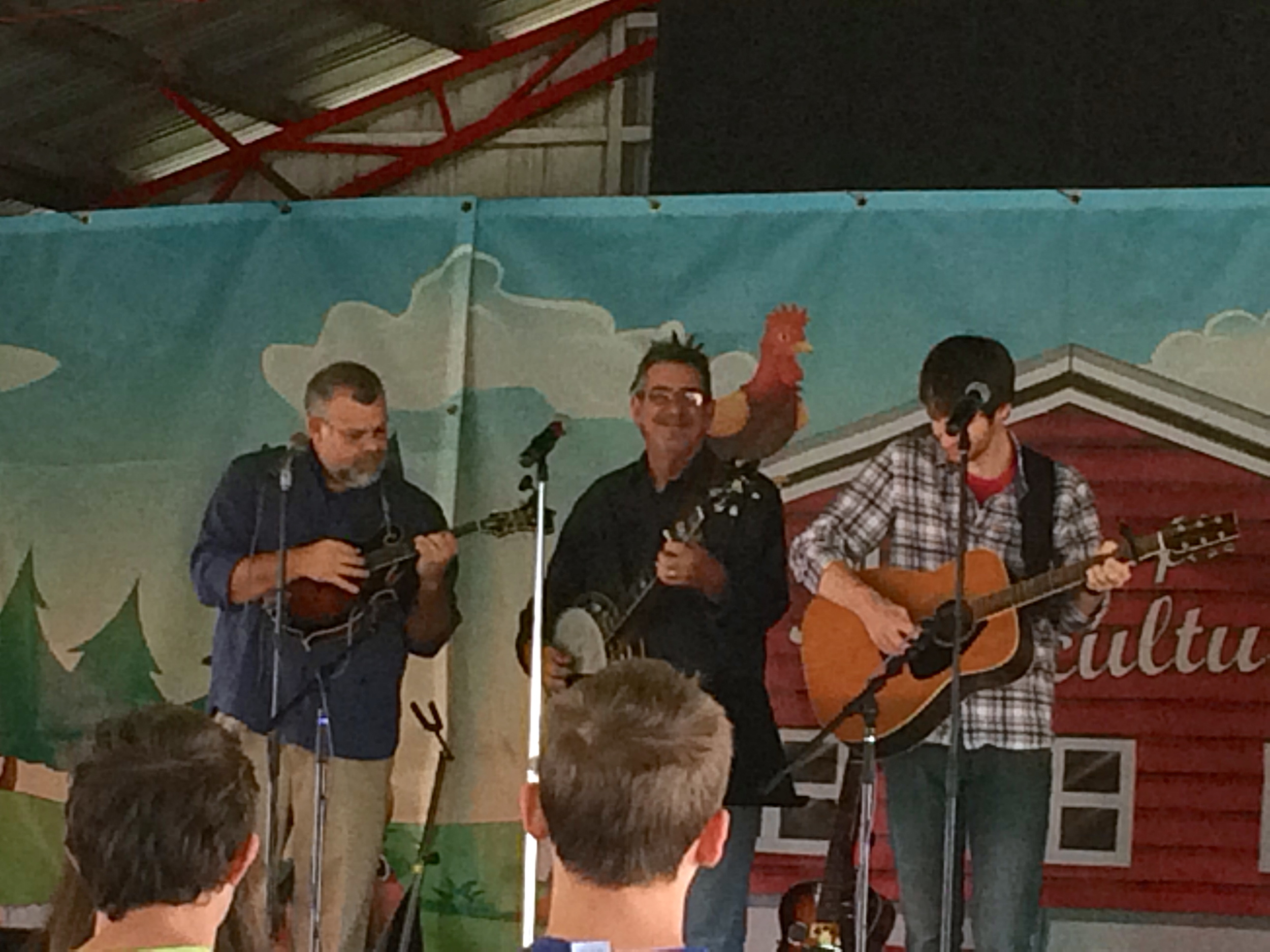 So that's my day at the fair. I opted not to watch the pig races. The dog shows and Percheron wagon are at night so I missed them. You really could spend a whole day there and not see it all. I'll be back next year for sure! Thanks for sharing it with me. Just remember, you can get your activity walking on a treadmill (boring!) or walking around the fair! All activity counts! Enjoy your weekend!